If you missed out on our final stop in Europe before heading to Bangkok, you can find out what we got up to in Dubrovnik here.
Our journey to Bangkok would be a long one. Having been dropped off at the airport at 6am, we would endure a 2 hour flight to Istanbul, a mammoth 13 hour layover in Ataturk airport and a 9 hour flight into Suvarnabhumi. All that would be capped off by an hour long taxi ride to our Hostel – Lub D Silom, a short distance from Lumphini Park in the east of the city.
Despite our tiredness from the journey, the excitement of being on a new continent (and in Cath's case, from the hour long taxi nap) gave us a new lease of life. We would soon be seeing a  friendly face in the shape of my brother Phil, who had been travelling in Thailand for a few months, and would meet us for a few days during our stay in Bangkok.
We had time for a quick shower and a drink in the bar before he rounded the corner and our time here could truly begin.
The three of us set off down the road and got some street food around the corner from our hostel before heading to the closest tourist attraction to where we were staying – the infamous Patpong.
Patpong is the seedy end of a seedy town. If you're in Bangkok for happy-ending massages, lady-boys and sex shows then this would be your first port of call. We walked through the market area and were persistently accosted by Thai men  who hoped to talk us in to one of the many "Ping-pong shows". Each showed us a menu which included such tasteful offerings as 'Pussy open bottle show', 'Pussy write letter show' and the intriguingly named 'Pussy razorblade magic show'. We had a quick drink in a bar where the pussies didn't do anything and headed home for a night of long-awaited rest.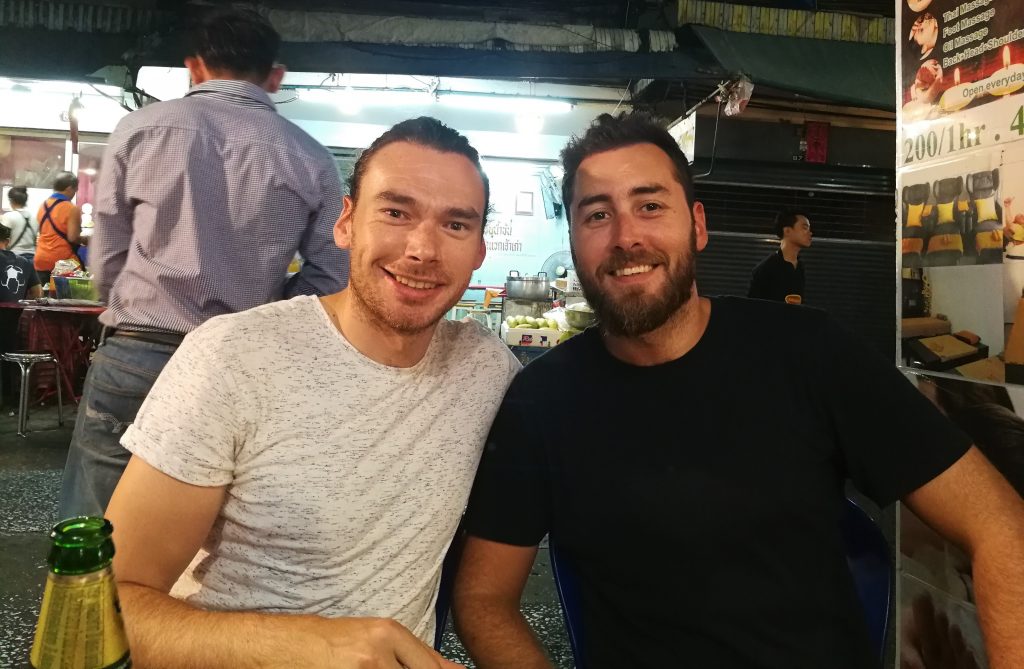 The next day we were up and about early, ready to explore a vibrant city for the first time.
Straight away, we noticed that we're in a place that's very different from the European cities that we've been touring for the last 5 weeks. Bangkok is a hectic, fast-paced and occasionally dirty city in which life revolves around the river that runs through it's heart. It is packed full of people, most of whom are super-friendly and eager to help in any way they can.
There are also some people however, who are looking to hoodwink tourists out of their Baht as quickly as they possibly can. We were redirected by these nefarious twats on multiple occasions but eventually, we made our way to one of the regular tourist boats that run up and down the river and headed for the Grand Palace.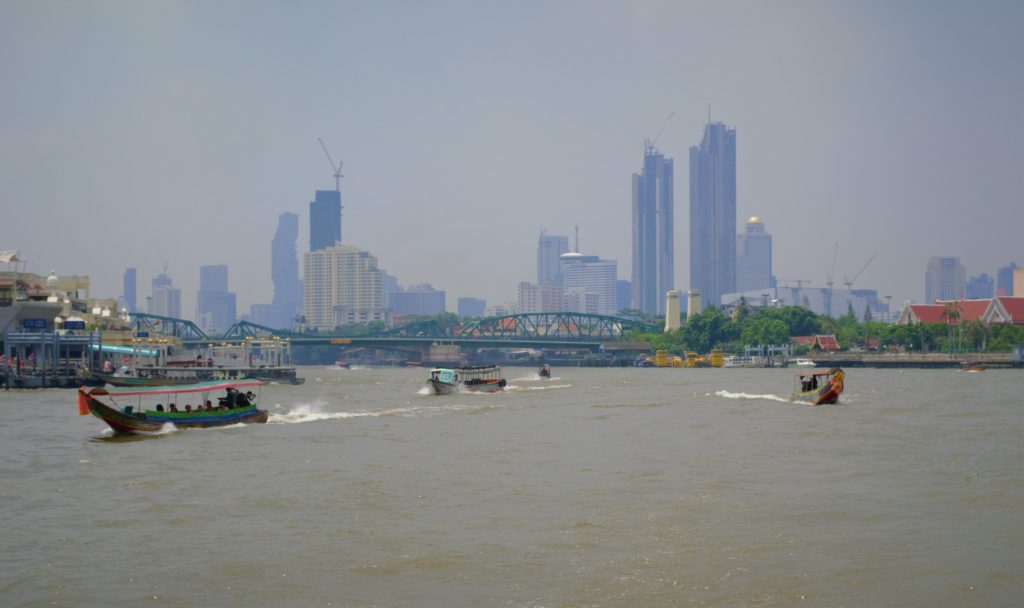 The Grand Palace is a collection of temples and buildings at the centre of the city and is the official residence of the King of Thailand. We toured around the grounds of the palace as well as the temples of Wat Pho and Wat Arun on our first day in Bangkok.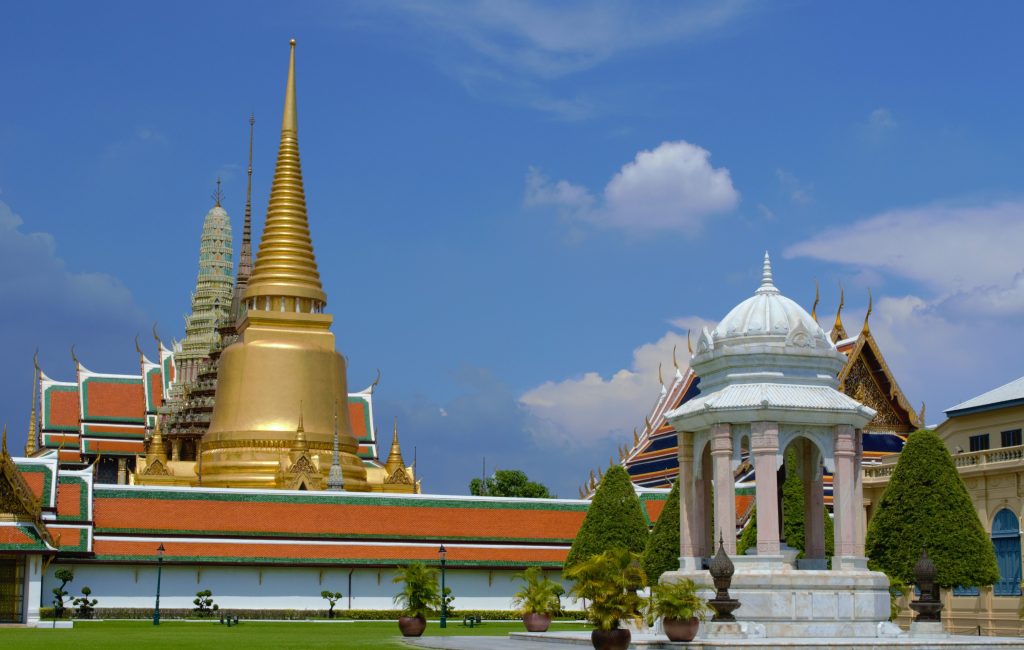 Bangkok has a lot of temples. The whole of Thailand does for that matter. After making your way around a few of them it's easy to reach a point of saturation and feel as though once you've seen one, you've seen them all. While this is mostly true, some of them are truly unique and prove to be worth the effort.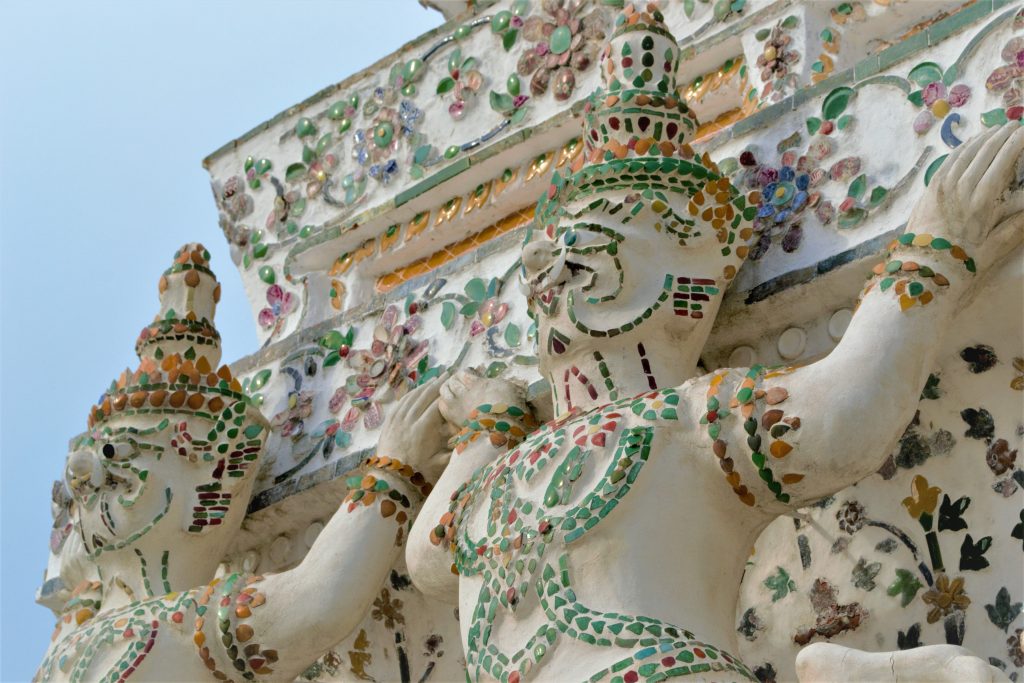 All templed out, we opted to use that evening to discover something completely different – Khao San Road.
Khoa San Road (and it's neighbouring streets) is backpacker central in Bangkok. It's a street lined with bars, restaurants and market stalls all geared towards the western traveller looking for a good time. Having got a tuk-tuk there that night, we grabbed some food before settling in to one of the many bars that had live music blaring from it's open front.
After a few beers, we got talking to another couple from England and before we knew it, a few beers had turned into many. So many in fact, that after an hour or two, buoyed by the alcohol in our bellies, each of us had a barbequed scorpion in their mouth!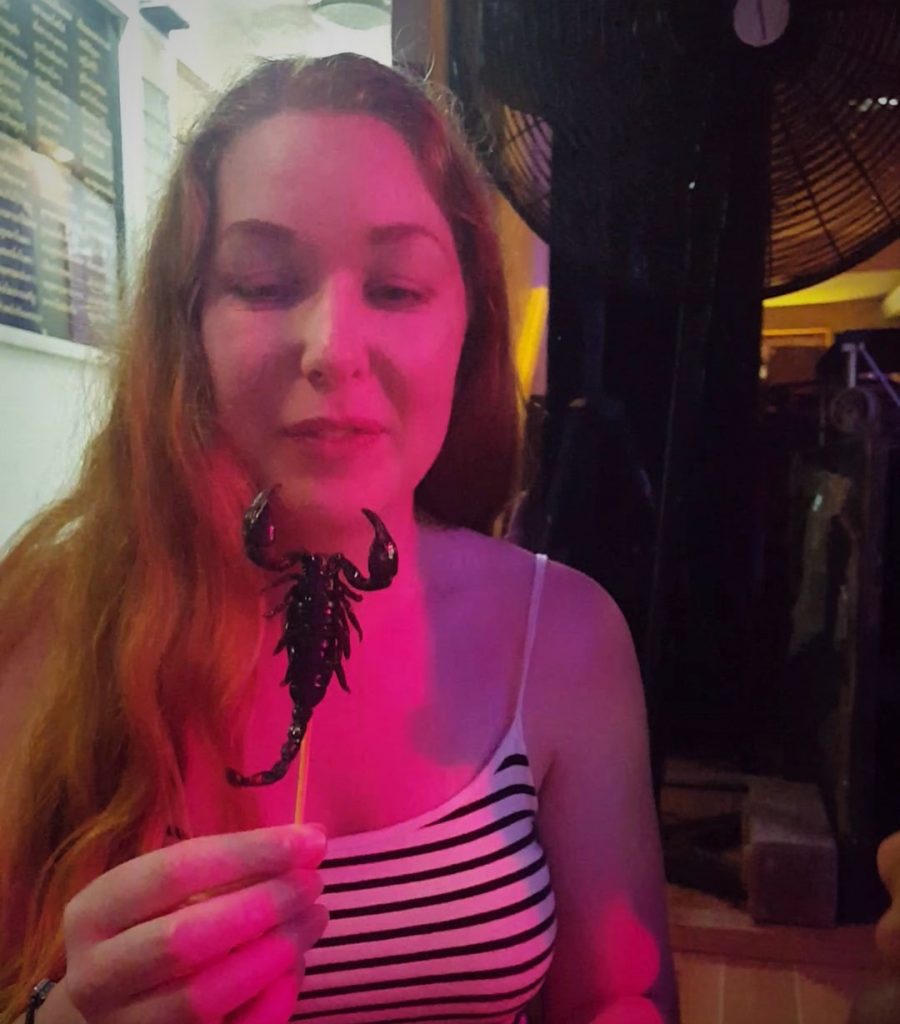 By the time we'd finished, it was 2am. Bleary eyed, we staggered towards a waiting tuk-tuk and back to Lub D.
The following day we headed for the famous Chatuchak Weekend Market, a vast area of 15,000 stalls being perused by 300,000 people. This place sells absolutely everything you can think of and is so massive that it has it's own navigation app for you to download so that you don't get lost among it's maze of vendors. You just cannot imagine the scale of the place.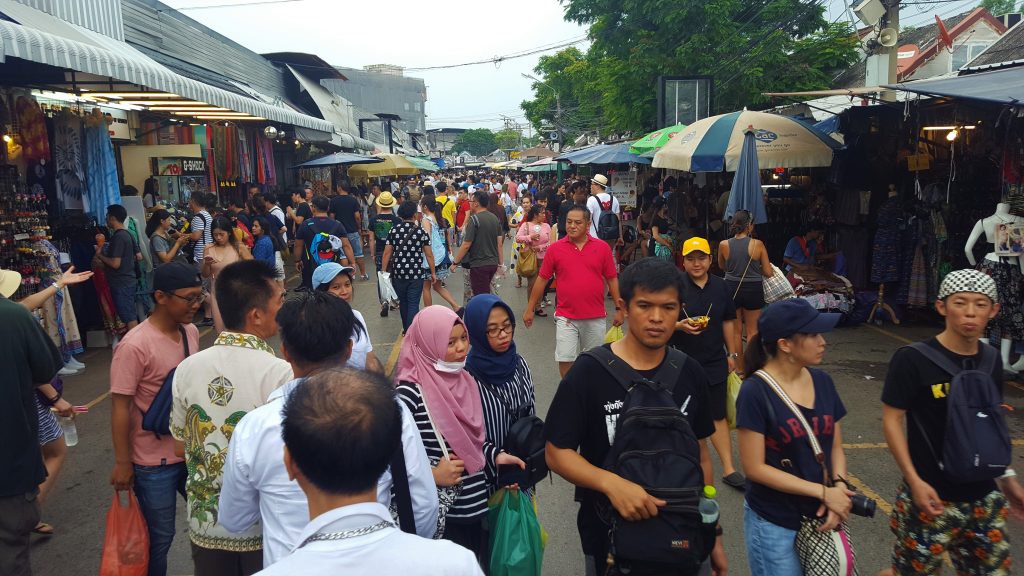 That evening would be our last in Bangkok and would see Phil part with us to continue his travels in the Thai islands. To celebrate our mutual departures, we had organised to meet the couple we had met the night before, Sam and Nicki, for dinner and drinks.
Once again, one thing led to another and things became a drunken haze. Our group expanded to include two Thai's, an American and a Canadian and we ended the night head-banging frantically while the rest of the bar looked on, unsure of what it was witnessing.
We awoke the next day, slightly unsure of exactly how we'd gotten back to the hostel and with a serious case of dehydration. We could not wallow in our bed however, we had to hot-foot it across town in order to board a bus to our next stop, the ancient town of Ayutthaya.